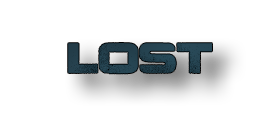 Lost
A downloadable game for Windows
About Me
This is my first game I'm releasing to the public, I'm new at all of this so don't be offended if it isn't the best standards, I'm a Noob.

I have been working on this game for little over 2 weeks and I feel it's time to release it to the public with it's new 1.0 release.
By releasing this to the public at an early stage of the Development, Ill be able to get feed back from the community and who can tell me what should be added and what would look nice.
Each week there will be a new update and release and implementing all the things you would like to see in this game.
I'm not asking for a lot for this game, only $2 but this shall change at a later date when the game is nearing the final completion, all money made will go straight into making this game better.
About the game
You the player have discovered a derelict space station, there is loot everywhere but there is evil traveling around.
Your goal is to collect as much gold and gems as you can and travel into different levels, going deeper into the space station without getting killed.
The world is randomly generated so be careful it's not the same every time, you may need to blow a hole in the wall but you only have 6 bombs per game so use wisely.
DEMO
The demo only has one level, just to show off what this game can do.
Purchase
In order to download this game you must purchase it at or above the minimum price of $2 USD. You will get access to the following files:
Download demo